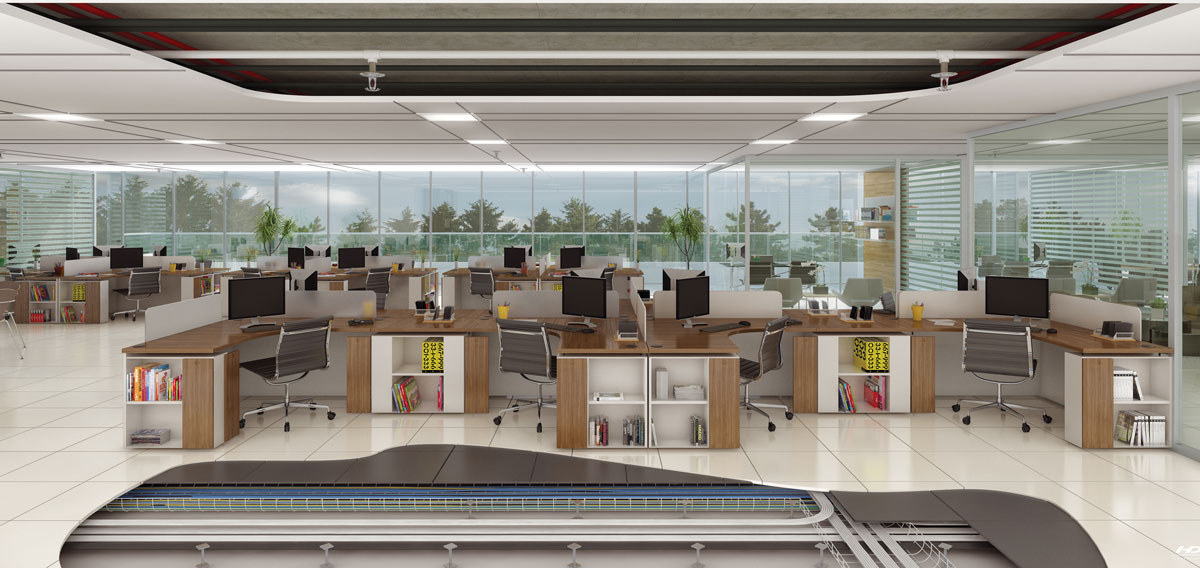 Thinking on the layout flexibility of corporate offices, the design of VANGUARD CORPORATE building contemplated the possibility of raised floor infrastructure for easier installations of electrical networks, voice and data.
With central cooling through Variable Refrigerant Volume system (VRV), users have the flexibility to adapt the layout to their needs.
The modular suspended ceiling with fluorescent/ LED lighting, make the most welcoming and productive environment.
The safety and security will be preserved with the installation of fire sprinklers.