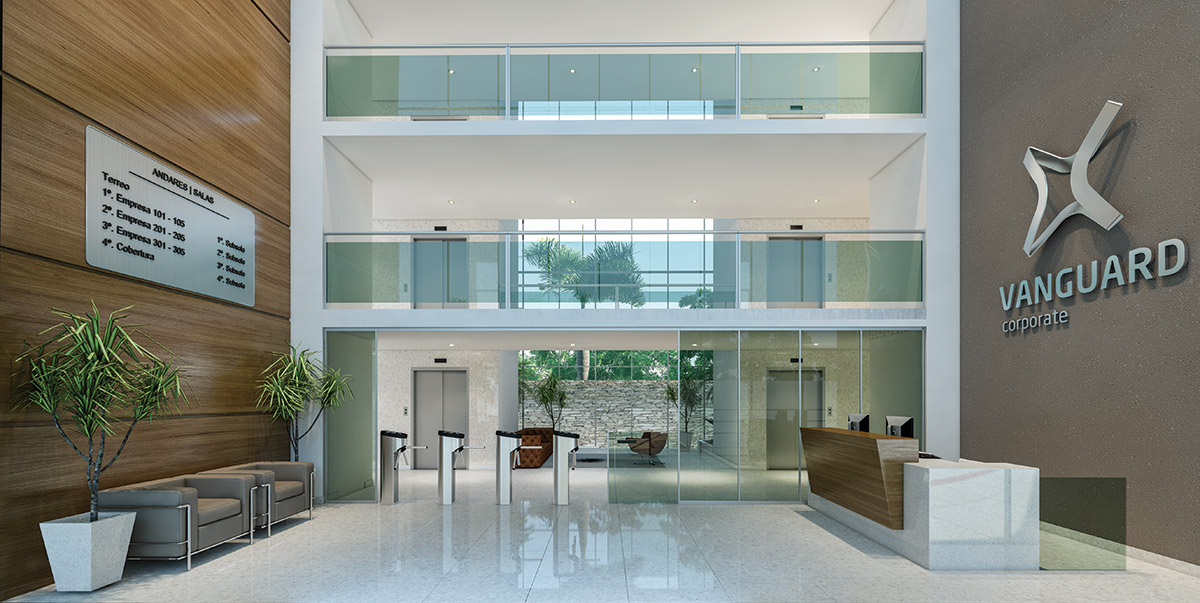 Since its entrance, the VANGUARD CORPORATE offers its users comfort and refinement, features that are present throughout the building.
The large Reception Hall has a four-story high ceiling, providing a sense of lightness and freedom.
Users would notice the differences of the real estate in every detail, from its access to the interior of the building.
Digital turnstiles makes it easy and safe for users and visitors to access. The four elevators available, with two of them panoramic – all for up to ten people and central opening, provide agility, comfort and accessibility.
Corporate floors are connected by corridors in the central part and protected by tempered glass guard rails which makes the environment