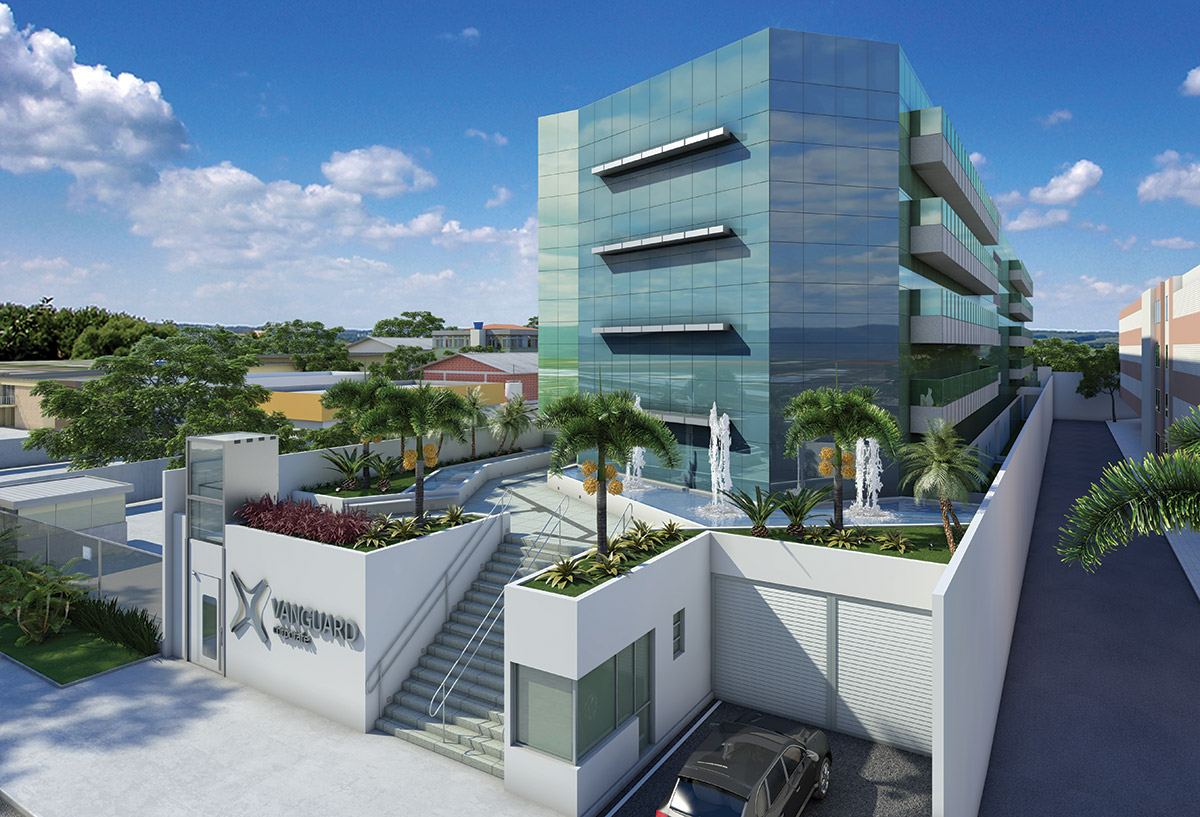 Its architectural features represent the trend of modern commercial real estate worldwide.
The main access by stairs or panoramic elevator leads to an enriched environment at the entrance of the building, where a beautiful garden with reflecting pool and fountains humanize the path equiped with tactile flooring to the main lobby.
The safety and security is assured by the provision of a guardhouse with toilet, for surveillance of pedestrians and cars accessing the garage.
The all-glass facade is made of a technology that allows low-emissivity heat and great natural lighting.
Corporate floors have balconies on both sides of its extensions, making the working environment much more pleasant and airy, fitted for working activities.